June 28, 2017
Posted by:

admin

Category:

Blog, Florida Contractor License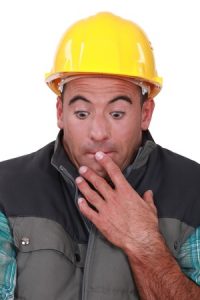 If you are a licensed contractor within the State of Florida and you currently qualify a business, this blog post is for you! Sometimes there is a bit of confusion when it comes to a business that has lapsed and gone inactive. You must reactivate that company, starting a new one does not mean your license is fine as is… even if it is created with the same name!
Most individuals do not want to pay the fee(s) associated with reinstating a lapsed business, and they end up creating a new business with the Florida Secretary of State. When this occurs, this is a completely new business which has been assigned a different document number and technically should receive a new Employment Identification Number.
If your contractor's license still qualifies the company that has lapsed, please note that although you have created a new company with the Florida Secretary of State, this does NOT mean that your license is in compliance! In this situation, the contractor must go through the process with the DBPR (or county agency, or other state agency) to associate their license with the new business just created.
To sum this up, a license that qualifies a revoked entity is NOT legally in compliance!
As always, if you have questions about any of your licensing needs OR if after reading this blog post, you have found that your license is in this situation, please give Licenses, Etc. a call and a member from our team would be happy to assist you. Click here or call 239-777-1028 to get started with us today!