ABOUT THE LICENSES, ETC. TEAM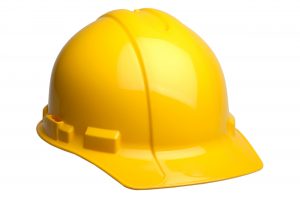 We pride ourselves on giving the highest and best service in our industry:
Since 2007, Licenses, Etc. has helped THOUSANDS of Florida contractors get their  contractor licenses and form their new businesses.
Our contractors  are normally licensed within an average of 10 days from submission – not weeks or months.
About 95% of our Florida contractor licensing packages are approved the first time with no deficiencies.
We incorporate new businesses for Florida contractors and form LLCs within a day or two – not weeks.
WE CARE ABOUT OUR CONTRACTOR CLIENTS 

Our Licenses, Etc. team is respectful, thorough and courteous. We understand that this is a very important time in your life. We want to see you succeed, and we won't stop until you have your contractor's license. We want to make this process as stress-free and easy for you as possible.
Todd is from the Washington, DC area, moving to Naples in 2001. He has an extensive business background including several years as a residential property investor and landlord, and a Financial Advisor at Merrill Lynch. His educational background includes a Bachelor of Science degree in Finance from the New York Institute of Technology and the designation of Certified Financial Planner. Todd has three beautiful women in his life, his wife and two young daughters.

Contact Me

Lisa has been involved in the Florida contracting community her entire career. She has worked with electrical contractors, building contractors and remodeling companies in administration and marketing and has served as a national award-winning membership director for the Collier Building Industry Association. Lisa volunteers at the local homeless shelter and with children's and animal charities, giving her strong ties in the community. Lisa enjoys traveling and her two dogs keep her young at heart.

Contact Me

Molly was born and raised in Fort Myers, Florida. In 2014, she graduated from Florida Gulf Coast University where she earned her Bachelor's degree in Business Management – go Eagles! In her free time, Molly enjoys spending time with her loved ones and puppy named Thor, cooking, traveling, and working out. Molly has been with Licenses, Etc. since June of 2014.

Contact Me